STAR Framework: TomTom WEBFLEET
TomTom WEBFLEET is an online application that enables you to manage your fleet, 24 hours a day, from any PC. There's no software to install. Just open TomTom WEBFLEET through a web browser and you can manage your entire field operation from the comfort of your desk.
STAR Framework provides a back-office extension to the TomTom WEBFLEET management platform allowing you all the benefits of tracking and mobile worker whilst also delivering a solid back end solution to manage resources, customers and invoicing.
This is an ideal package for any small/medium sized enterprise looking to expand their operations with a proven mobile worker system.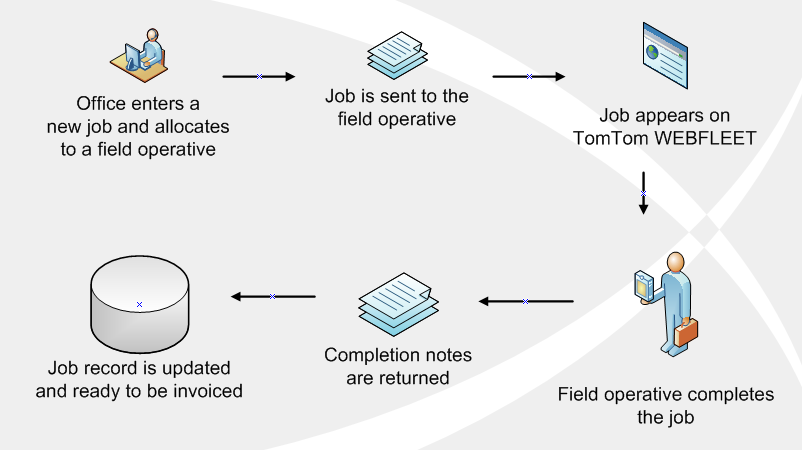 For more information, or to request a demonstration of what STAR Framework can offer your business, then please get in touch with us through our Contact Form.