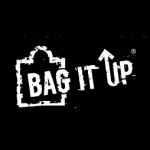 Cass Software was proud to provide a framework system to Bag It Up Ltd offering a fully bespoke package to suit their business needs.
Bag It Up Ltd provides a substantial and sustainable revenue stream to charities through the recycling of textiles, clothing, shoes, mobile phones, and other items.
We provided a bespoke system that integrates with thier existing TomTom Work & Webfleet systems. This allowed for real-time reporting of collection information, improvements to fleet analysis and streamlining their revenue streams. Our systems have helped highlight collection areas requiring additional focus and provide key management reports to drill down into the business processes.
Click Here to view our case study.