What is Bespoke Software?
Bespoke software, or custom build software, are packaged designed to meet an exacting need that you can't buy "off the shelf". Hiring a team of developers to produce customised software can be expensive, stressful and very time consuming. At Cass Software we aim to meet these challenges head on and deliver an affordable package with minimal stress.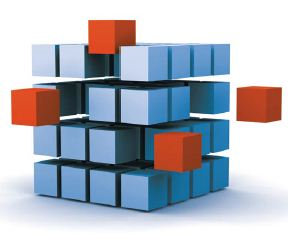 With over 10 years commercial development experience, Cass Software has been designing and developing bespoke software for a wide range of business sectors. We work closely with all our clients to ensure we deliver software that meets the exacting needs making your business more efficient, less time consuming and more cost effective. The competitive edge gained through use of custom software is a testament to the robust and user friendly nature of the systems we design.
How does it work?
Cass Software offer completely customised software development and are on hand at every stage of the process to ensure we meet the requirements, identify potential blockers and reduce the stress and hassle involved. We bring a project through several stages to ensure we meet our own high expectations:
We will initially arrange for a no-obligation consultation period. This will involve one or more members of Cass Software visiting your site to discuss your needs and a range of options available
We will then draft up a design plan detailing the deliverables, the processes involved and what you can expect from the system. Where possible we will also provide screen mock-ups to give an indication of how the software will look and behave.
A further consultation period is arranged to discuss the design proposals, set timescale targets and to iron out any final details
We then proceed to begin development. At each milestone stage we will deliver an alpha and beta version so you can see the progression and identify any changes you may need early on.
Once completed we begin our intensive testing process. This involved running a series of sanity checks to ensure the software behaves as expected. The software is then released for UAT (User Acceptance Testing). During this period we will be working closely with you to identify any outstanding issues or late changes and deliver periodic updates.
Finally, we will package up the software into a simple distributable package allowing you to use the software anywhere you please.
Even after completion we will still take on board any new requests, changes or features you require and work with you to improve your bespoke package as your business grows.
Our Goals
We take great pride in the work we do. To that end we have established rules and guidelines for all our developers to follow to ensure the best quality in all areas of development from database design, integration, user interface and user experience.
One key measure we follow when designing interfaces is putting ourselves in the position of the user. If we find the interface to be too cumbersome or unwieldy to use then we will address the shortcomings and produce a simple, clean and friendly interface. We only work with the best, highly-skilled developers who are passionate about delivering intuitive, easy-to-use software which adds value to your business.
We appreciate that getting familiar with new software, especially custom design software, can be a bit of learning curve. Not only do we develop the software from the group up, we also manage the implementation process ensuring it is smoothly embedded within your company processes. Full on-site training as well as on-going UK telephone and e-mail support will be offered and we will be on hand to advise and assist you in any way we can.
Your business is as important to us as the software we develop for it. For more information or to request a consultation please get in touch using our Contact Page.