Case Study: Elite Network Ltd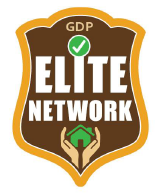 Company:
Elite Network Ltd
http://www.elitegreendealnetwork.co.uk
Package:
STAR Framework – CRM
Details:
The Elite Network is an Independent collection of Green Deal Advisors and Installers nationwide providing the highest level of quality and service for the Government's Green Deal Scheme. Each installer and advisor is pre qualified, vetted and monitored after every job with a call to the customer by Elite Network officials, plus random spot checks are carried out to ensure the work is of the expected high quality.
Cass Software provided a fully bespoke CRM package designed to meet the needs of a Green Deal network. Providing links to their website rating system and lead generation, the system captures all information in a workflow system for staff members to action.
Using sophisticated geocoding calculations, new cases were sent via SMS to any assessor within the area. The assessor would then reply, confirming acceptance, and CRM automatically rolls on the workflow to the next stages. Documentation, images and communications relating to each case are stored securely and protected by permission levels.
Additional, Cass Software and Flatcoder Ltd provided a bespoke smart phone app to be used by assessors and installers as an extension to the back office CRM system keeping field agents and office staff synchronised for each case